Blending and Oil Movements
ALBRECHT CONSULTING has over 20 years of experience with blending and oil movements. We have over 10 years of continuous on-site experience at a major European refinery, including primary support of gasoline, middle distillate, and fuel oil blend APC and optimization.
Blending: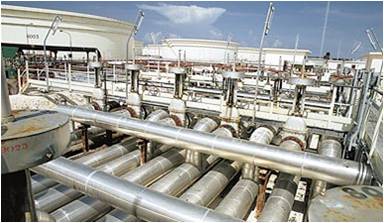 Blend Quality Control (We specialize in DMCPlus from AspenTech)
Blend Optimizers
Crude Blending
Gasoline, Diesel, and Fuel Oil Systems
In-line, batch, and rundown Blending
Pre-blending
Off-Sites:
Order Entry
Tank Processing
Quality Tracking and Composition Tracking
Equipment Monitoring
Movement Processing
Alarm Management
Production Accounting
We have been involved with blending and oil movements projects in every form and in every capacity (general contractor, sub-contractor, and consultant):
Studies
Consulting
Design
Implementation
Maintenance
Systems Integration
We have experience and expertise with the related systems to blending and oil movements as well:
LIMS
Planning
Scheduling
Shipping / Logistics
Pipeline monitoring and scheduling
Equipment monitoring and maintenance
Supply Chain Integration
ERP Integration
ALBRECHT CONSULTING also has Blending Control and Optimization Products.
From minor sub-system enhancements to entire system implementations.
If it's blending or oil movements, ALBRECHT CONSULTING has done it, and done it successfully: On time. On budget.
Contact us for more details and to arrange an on-site presentation.
Albrecht Software Consulting GmbH is registered in the commercial register (local court) Vienna under the number 182517h. The VAT registration number of Albrecht Software Consulting GmbH is ATU47114304. © Albrecht Software Consulting GmbH 2015. Simmeringer Hauptstraße 36/2/VIII, 1110 Wien T: +43 1 920 7913 E-Mail: info@albrecht-consulting.com General manager: John L. Albrecht